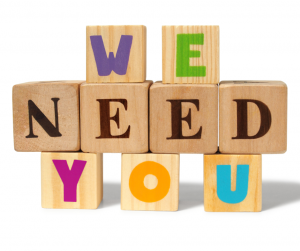 Volunteer with LVCM!
We are entirely run and operated by volunteers, and there are lots of different ways to get involved in supporting the museum! We also have virtual volunteer opportunities. For more information click here.
To get started, contact us at lykensvalleychildrensmuseum@gmail.com
Event Volunteers

Help with museum events – anything from day to day events to mobile museum events. In this role, you will interact with museum patrons and help with set-up and clean-up. You will need to complete clearances first.
Exhibit Builders & Reset Team

Help us build and install new exhibits when we switch them out, or switch over the museum's theme!
Come in and help with the deep cleaning of the museum to keep it spotless and safe for all our visitors!
Fundraising Team

We will be working on a capital campaign and other aspects of fundraising to support the museum's activities, and we could use your help!
Marketing Team

Help us with any aspect of marketing, from creating brochures to ads for the museum and events!